Factors to consider when buying a home
Posted On January 2, 2021
when I say home here, it means Primary residence where we can cherish and make memories..
And we all want to buy a home during this time as the interest rates are historic low due to pandemic. There is one advantage of this pandemic for people who want to buy either their first home or their investment homes.
There might be many factors which might come into picture when we are buying our first home because we might have been inspired either by our childhood homes, homes of some of celebrities or some of relatives or friends home that are so unique and beautiful but you have to understand one thing that most of the times first home might not have all our dream home features. There will be some definite compromise as the some of the features might not fit into our price range, geographical location, family needs, lack of experience etc.
There are some factors though which when considered will help in making a profitable and great investment on your first home. Here are some: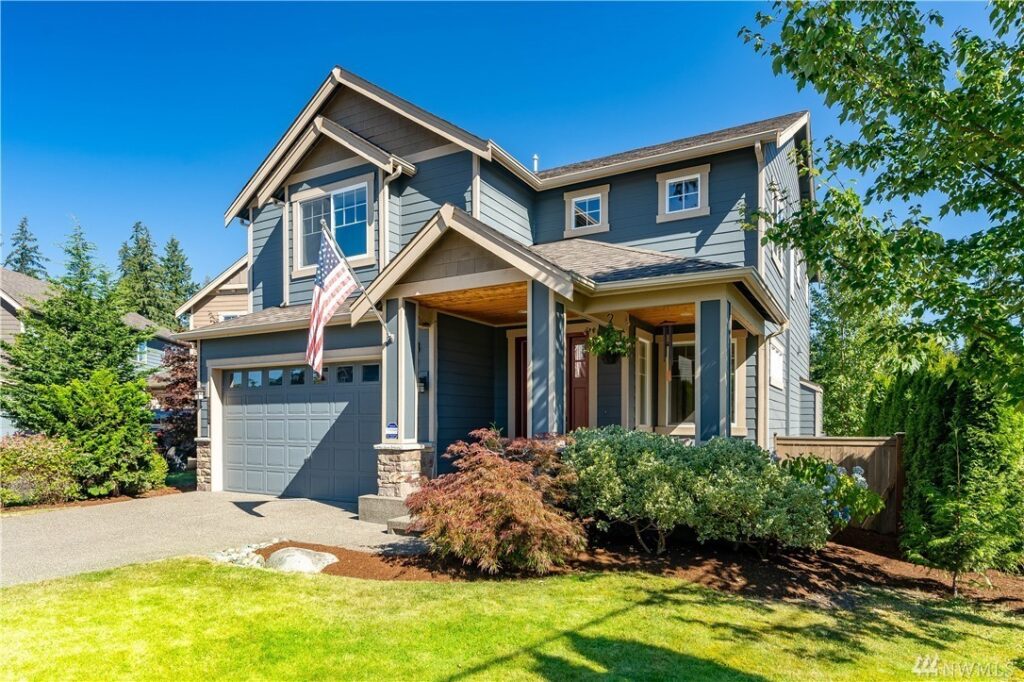 Budget(The Big one): Decide on the budget you want to set aside before going to look for homes. Yes!! it is very important that a specific price range is set on your first dream home as when we are checking for homes we might like something so much and compare every other home we see with it and might get disappointed when we cannot get a home of that price range. So set a budget basing on the city or state you are in when you are seriously looking for homes. I know some states like Washington, California etc. have an expensive real estate market. So I have given some of the tips on reducing your monthly EMI as we bought our first home recently in Seattle.
School district: Another important factor that you might want to consider is a good school district. This becomes an important factor if you have children or want plan children in future. It might also be an important factor even if you are house flipper because it makes an appealing reason for families to rent or buy your home in future. You can check the school district on redfin and many other home properties like lot size, year built in etc.
Commute time to Work: I know this might not look much important after COVID or some people have an option for permanent work from home option or flexible work hours in that case you can skip this part and move on to the next. But once the Work places open and you don't have an option to WFH, it will be very tedious commuting long hours stuck in high traffic which avoids you from pursuing your hobbies after work or going to gym, hanging out with family and friends etc. I know staying near to offices mean higher prices for homes so set a decent commute time(30 or 40 mins) and check houses which fall in that radar. Trust me you can find a home in your budget if you are patient enough to search well with better commute time.
Scope of Development in the area: This is also a factor to consider as it determines how much time you have to commute to get your groceries, future appreciation for your home and reducing your carbon foot print(emissions of your vehicle). Check if there are any big grocery giants like Walmart, Costco, Fred Meyer or any chain grocery outlets near your area within 10 miles of distance as it means that they anticipate a certain amount of population growing in and around that area. You can also check if a certain grocery outlet famous in your area being sanctioned to be starting. Apart from grocery outlets you can also check how the quickly the inventory(homes) is getting sold(redfin) in the area, if there are any bus stops(in case your city has good public transport), recreation(gyms, badminton clubs, hiking or biking trails) or entertainment(movie theatres) areas around as this might mean you can enjoy and unwind while stay in the area and have good appreciation for your home in future.
Resale value: When buying a home though this is not so important factor if you decide to grow old in that home and build family and friends around the area but sometimes it might not be the case as the weather might not be suitable for you or for someone in your family, employer changes needing to change states, if you are an immigrant like me there might be VISA changes too so thinking in this perspective prepares you to be more flexible. Resale value of your home depends on all the above factors which I mentioned above along with What kind of house: The Kind of house plays a very important role if you are looking for a good resale value. So before I explain why, there are three different kinds of homes: a. Single family home b. Town home c. Condo/Condominium. Basing on the state there will different zoning criteria for homes so there might be more classifications like a "Detached Condo" which means you will get the home with the land but you have certain restrictions if you want to build anything else on the remaining lot. Please check the HOA(Home Owners association) rules thoroughly when choosing such homes. So coming to the home value, if you are choosing a Condo you cannot make any changes to the external structure or basic structure of the home and you share roof and adjacent walls with other home owners so you have a higher HOA dues as there will be more common area that needs maintenance from HOA. Similarly, a Town home has one/both sides of the house you share with other home owners so you still pay more HOA dues as there is more common area and along with it there are more restrictions on changing external structure of the home. Therefore, there is more demand for a single family home or a detached single family condo where you are completely independent of other homeowners and can change color, structure or anything of your home. Most people with children when they are buying look for such kind of homes as it gives them more independence and freedom to change certain aspects of the pre-built home.
Apart these factors there might be some other factors which are good-to-have to make it your dream home like having Five piece suite in your Master bath(two sinks, bath tub, toilet, shower and a big walk-in closet), contemporary Kitchen with big island, year it is built in(not important if it renovated to look like new one), hardwood floors etc. Also keep in mind that it means increasing your budget significantly. Check what you can trade-off for a better home and which is more comfortable to you over the years.
I have more informative articles coming soon related to finance. Stay connected to my social media to receive updates on those. If you feel I have left out some of the factors which are important please comment and let me know.
About The Author
madhuri